Virginia Hayrides & Haunted Hay Rides
When thinking of Hay Rides, they're usually not considered to be scary, but rather a fun family-friendly Halloween tradition. Although during the day most haunts do offer these types of rides... once the sun goes down and the moon lights up the sky, tons of Virginia Haunts will offer Haunted Hay Rides to show you exactly what it is that goes bump in the night! As you're journeying through the darkness, it's hard to be prepared as to what may jump out at you! If you're brave enough - you can find out!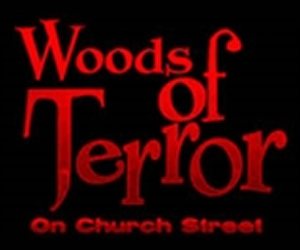 Located in Greensboro
Open today!
Arachnophobia exploits any phobia you can think of – bugs, spiders, and snakes, just to name a few. The experience will be different for each person, whether they fear the dark, close quarters, or maybe lions, tigers, and bears. Oh no, we mean snakes, spiders, and roaches. Hope you can you make Read More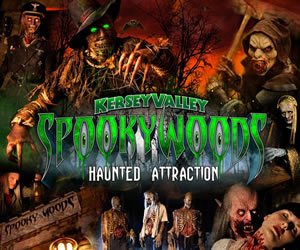 Located in High Point
Open today!
Midway Entertainment, Last Ride, Morbid Curiosity, Food and DJ. Haunted House, Dark Terror Ride, Wrong Way Trail, Deadly Harvest, Spookywoods Walk-through. Do more at kersey valley • Zipline Tours • Live Escape Games • High Ropes Course • Outdoor Laser Tag • 10 acre corn maze Leave all personal Read More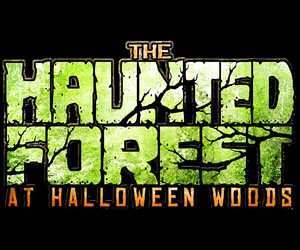 Views:
17,516
Photos:
Rating:
-
Reviews:
0

Arachnophobia exploits any phobia you can think of – bugs, spiders, and snakes, just to name a few. The experience will be different for each person, whether they fear the dark, close quarters, or maybe lions, tigers, and bears. Oh no, we mean snakes, spiders, and roaches. Hope you can you make it through. Nights Stalkers Fall is a time for harvest, but we won't be harvesting...

Read More

Categories: Haunted Houses | Haunted Hay Rides | Haunted Mazes / Haunted Corn Mazes | Spook Walks / Haunted Trails | Halloween Festivals & Parades | Scream Parks

Views:
15,516
Photos:
Rating:
-
Reviews:
0

Midway Entertainment, Last Ride, Morbid Curiosity, Food and DJ. Haunted House, Dark Terror Ride, Wrong Way Trail, Deadly Harvest, Spookywoods Walk-through. Do more at kersey valley • Zipline Tours • Live Escape Games • High Ropes Course • Outdoor Laser Tag • 10 acre corn maze Leave all personal items locked in your car weapons, bags and purses are not allowed through the show....

Read More

Categories: Haunted Houses | Haunted Hay Rides | Haunted Mazes / Haunted Corn Mazes | Spook Walks / Haunted Trails | Pumpkin Patches | Escape Games | Scream Parks | Zombie 5k Runs | Other Events