Haunted Graham Mansion's 2016 Owner Interview with VirginiaHauntedHouses.com
Home » Blog » Virginia Haunts: An In Depth Look
June 8, 2016 By Haunt News & Press Releases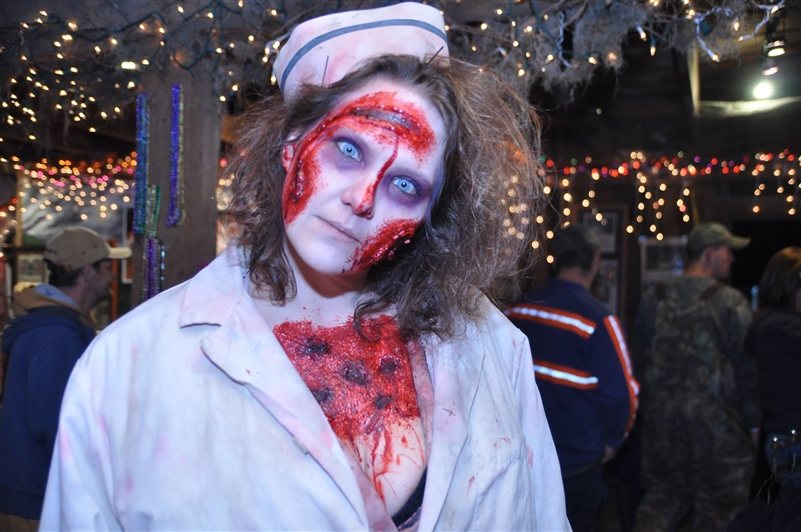 Photo by:
Haunted Graham Mansion Facebook
VirginiaHauntedHouses.com recently sat down with Mary Lin Brewer of Haunted Graham Mansion, to discuss what's new at Haunted Graham Mansion for the 2016 Halloween Season! Located in Max Meadows, Virginia, Haunted Graham Mansion provides a haunted tour each year that gives thrill seekers an experience they're sure to never forget - no matter how hard they try!
Haunted Graham Mansion is located on Major Grahams Road and offers visitors a hair-raising tour of the historic mansion, both indoors and outdoors. You'll wander through the Slaves' Quarters, the Trail of Terror, Corn Maze, Nuclear Warhead, Psycho Ward, Bloody Barn and then the Carnival. Beware! The clowns at this carnival may smile, but that doesn't guarantee they'll be friendly!
What's new at Haunted Graham Mansion for 2016? Do you have any new rides, attractions, or special features that Haunt Seekers should know about?
Both returning and inaugural Haunted Graham Mansion mansionistas and macho-macho men will find the 2016 spine-tingling haunt route reborn and fashioned into their most horrific nightmare experiences. Familiar Haunt Seekers will notice a new prison and zombie maze and be completely lost in the darkness of the Bloody Barn.
What are you most excited about for the 2016 Halloween Season?
Stephen King said "Real life is much scarier than fiction", thus in keeping with 2016 as a landmark, politically charged voting year, the Haunted Graham Mansion will be riddled with our very own patriotic characters and quips... very scary indeed.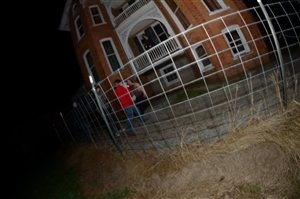 What differentiates Haunted Graham Mansion from other local haunts in Virginia?
The Haunted Graham Mansion is the only haunted mansion that really is haunted! The haunt route will devour you for 45 to 60 long minutes across multiple venues including the actual haunted mansion, the trail of terror, the nuclear warhead, the prison, the zombie maze, the bloody barn, and finally the carnival.
How long has Haunted Graham Mansion been in business? Can you tell us a bit more about Haunted Graham Mansion's history?
The massive, historic, antebellum Major Graham Mansion has long-been considered haunted by the locals and has welcomed paranormal investigators for the last decade. In 2012 SyFy's GHOST HUNTERS filmed their investigation at the Mansion, called it "Moonshine and Madness", and revealed the Major Graham Mansion is indeed haunted. The full episode as well as many other ghost hunter testimonials are available on You Tube. The history is available on www.MajorGrahamMansion.com.
What's your favorite experience since opening Haunted Graham Mansion?
As the director and manager of the events at the mansion for the past decade, I enjoy connecting guests with the ever-growing haunted history of this amazing property. Proceeds from the Haunted Graham Mansion and other events/activities help us to ensure that this mansion and its history will be here for future generations.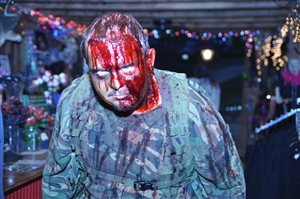 How long is a typical haunt experience at Haunted Graham Mansion from start to finish?
The haunt route without wait time is 45 to 60 minutes. Wait lines are minimal our first 2 weekends and Fridays are less crowded than Saturday nights. The 2 Saturday nights before Halloween are our most crowded nights with up to 2000 guests each night. Wait times may be 1 to 2 hours on those nights. It is highly recommended that guests attending these nights purchase their tickets online at www.HauntedGrahamMansion.com and skip the general admission line and go directly to the Online tickets/VIP line.
On a scale from 1 to 10, how scary would you say Haunted Graham Mansion is? Why?
We consider ourselves a "PG13 ++" haunted house attraction and depending on the "scare constitution" of the customer, we are around an "8".
Does Haunted Graham Mansion's property have any real haunted history? Do you have a spooky encounter you'd like to share?
YES! And our haunt guests often report apparition sightings and sensations! While you will see our "Bride", "Major Graham", "Squire Graham", "Martha Graham", and "The Shadowman" characters in the mansion, slaves' quarters, and cemetery, by far "the favorite mansion ghost" is a little girl named "Clara". Although we have no actual documentation of her existence, paranormal investigators and clairvoyants have been communicating and seeing her for years in and around the mansion. You see she was an orphan during the Civil War and was secretly adopted by Squire David's daughters, Bettie and Emily, and hidden in their upstairs bedroom. After a few years there she became gravely ill and died in the dead of winter in that very bedroom, her body then wrapped in a white sheet and placed in their closet until they could bury her small body in a shallow grave behind the mansion. Note: if Clara "likes" a visitor she will roll marbles and small balls with them in "her" bedroom.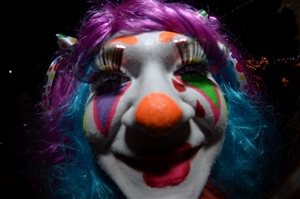 What inspired you to open up a haunted attraction? What's your favorite part of the business?
To help maintain the massive Major Graham Mansion and surrounding property, we initially hosted music festivals at the Major Graham Mansion from 2007 until 2010 and added history tours, Civil War encampments, and ghost walk tours in the summer and fall months. In 2009, against the odds, we decided to open a very small haunted house attraction in the mansion over 4 nights using a minimal budget and volunteers. It was an instant hit and every year since we have added more sets (and gore)! The deep history of the mansion, the ongoing paranormal data collection, our Legends of Graham Mansion book series (with a new history book in the process), and a wonderful groundswell of local fans and "KREWE" have created almost a family-like atmosphere here that is beyond description really. We are forever connected here.
How has new technology (i.e. animatronics, special props, etc) helped you to enhance Haunted Graham Mansion?
We use very few animatronics and prefer live actors and well developed sets at the Haunted Graham Mansion.
Haunted Graham Mansion is eager to open their doors for the 2016 Halloween Season and are prepping ahead of time to assure you a scary-good time!