Black Bunned Burger Coming to Burger King for Halloween Season
Home » Blog » Halloween's Hottest Trends, Halloween Headlines
September 23, 2015 By Kelly T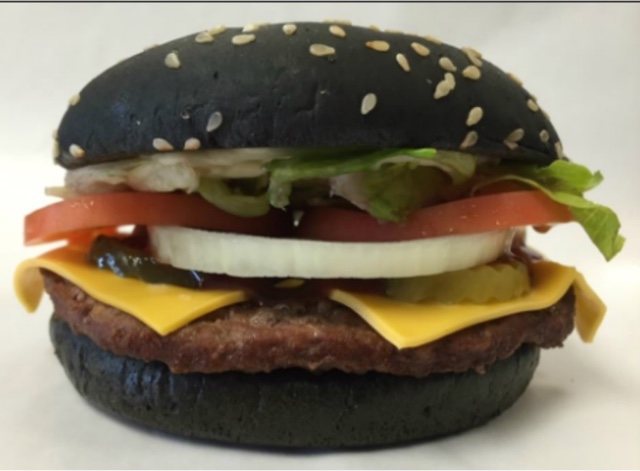 Photo by:
Burger Lad via Burger Lad
If you're a patron of the fast food chain Burger King, don't be surprised this season when you start to see BK customers taking a bite out of a jet black colored bun. On account of Halloween, this year Burger King will be selling its traditional Whopper with a dyed black bun!
In Japan, the process, promotion, and production of dyed buns by Burger King has been done before, this though is the black buns premiere debut in the U.S.
Be sure to be on the lookout for these dark buns come late October.
What are your thoughts on the black bun burger? A fun Halloween treat or a seriously inedible specimen? Let us know in the comments!