Eerie Estates: Haunted Plantations of Virginia
Home » Blog » Virginia Haunts: An In Depth Look
September 1, 2015 By Kelly T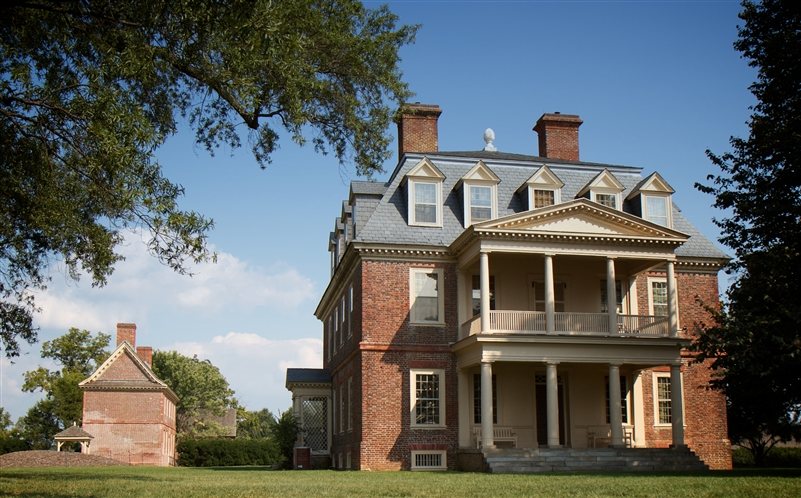 Shirley Plantation
Photo by:
Rob Shenk via Flickr
From being the first permanent New World English colony, to the birthplace of the most U.S. presidents, there's no doubt that Virginia is an area full of rich history. In fact, it is also an area with a plethora of paranormal history. Here are a few different plantations located throughout Virginia with a reputation for being supernatural hotspots.
Edgewood Plantation Bed and Breakfast - Charles City
Legend has it that Elizabeth Lizzie Rowland, former resident and daughter of the plantation owner, died of a broken heart when her soldier lover never returned to her after the Civil War. Nowadays visitors to the B&B can still catch glimpses of her waiting at that same window for her long-lost love.
Ferry Plantation House - Virginia Beach
Rumor has it that this colonial and plantation era house is the stomping ground for at least eleven different ghosts, and perhaps, a witch. Who knows who/what you may encounter at the Ferry Plantation. Will it be the Lady in White who fell to her death down the stairs, Henry a former slave looking for some vengeance or the wailing Sally Rebecca Walke who lost her lover...
Shirley Plantation - Charles City County
Used as a field hospital during the Civil War, you'd expect this plantation to be haunted by the spirits of soldiers past, but that is quite the contrary. This plantation's haunted history has to do with a painting of a woman referred to as Aunt Pratt that was moved from its original spot in one of the second floor rooms to the attic during a remodel. Let's just say Aunt Pratt wasn't to pleased about her displacement.
Tuckahoe Plantation - Goochland and Henrico County
Once the boyhood home of Thomas Jefferson, this plantation is now the supposed home of a female spirit who was forced to marry against her will. Rumor has it that the woman went insane and her spirit can still be found wandering the grounds.