One of Virginia's Most Haunted Places to be Aired on Travel Channel's "The Dead Files" This Weekend!
Home » Blog » Virginia's Best Weekend Events, Paranormal Headlines, Real Haunted Places
May 26, 2017 By Chelsea T.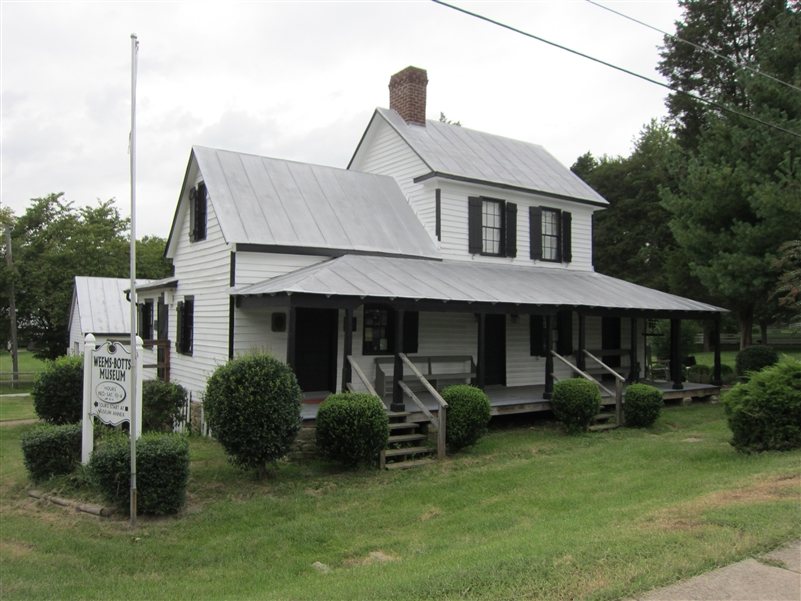 Photo by FieldMarine, via WikiCommons
Photo by:
https://commons.wikimedia.org/wiki/File:Weems-Botts_House_(Dumfries,_Virginia)_002.jpg
As one of the Historic Dumfries collection of museums and historic places, the Weems-Botts Museum is a well known location that is believed to have some spirits residing within its walls. Featuring historic artifacts and trinkets, visitors can enjoy tours of the old home and see if they can spot a ghost, too!
The home originally served as the vestry for the Quantico Church and was restored by Historic Dumfies, Inc. in 1975 as part of a bicentennial U.S. restoration project. A gazebo was also built during the bicentennial to commemorate William Grayson, one of Prince William County's most respected citizens.
Over the last decade, paranormal investigators have collected recordings and photos of what they believe are ghosts inside the Weems-Botts Museum. The Travel Channel's "The Dead Files" will be featuring the museum on one of their episodes titled "A Widow's Revenge – Dumfries, Virginia" airing this Saturday, May 27th & Sunday, May 28th at 10 PM. Be sure to tune in!
Click here to read about more Haunted Places in Virginia!